Many severely overweight people are able to lose a significant amount of weight and maintain their results with changes in diet and exercise. Others who have tried, but have had little success with various weight loss programs, find a solution with bariatric surgery.
Bariatric surgery, a broad term that covers several types of gastric and intestinal surgeries. It works by either reducing the size of the stomach to limit calorie intake or by decreasing the amount of calories the body can absorb by surgically altering the small intestine. Examples of bariatric surgery include gastric bypass, gastric banding (lap-band, realize band), duodenal switch, gastric sleeve or roux-en-y procedures.
Bariatric procedures are appropriate for life-threatening morbid obesity and most often produce extreme weight loss. Dramatic weight loss, however, can cause other types of aesthetic problems. Patients are often left with loose, sagging skin that no longer has the elasticity to conform to a slimmer shape. While the body shrinks, the skin does not usually shrink to fit the new slimmer shape.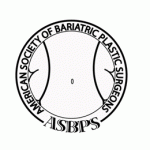 Dr. Joseph Mele is an Active Member of the American Society of Bariatric Plastic Surgery (ASBPS). The ASBPS is a society whose membership consists of Board Certified Plastic Surgeons dedicated to reshaping bodies after massive weight loss. They represent a subset of plastic surgeons dedicated to helping weight loss patients achieve their goal of looking and feeling good about their accomplishments.
Post Bariatric Plastic Surgery Videos
Bariatric surgery, causes sudden and massive weight loss by changing the body's physiology. It takes about a year for the body to adjust to its hampered ability to absorb calories and nutrition. It is recommended to wait one year after a bariatric procedure before undergoing plastic surgery. This give the body time to learn how to absorb vital nutrients necessary to heal, and time for the weight-loss to stabilize.
Body Lift Presentation
Unfortunately, neither exercise nor diet will help tighten loose skin. Only plastic surgery can do that. San Francisco post weight loss surgery expert Dr. Mele is an active member of the American Society of Bariatric Plastic Surgeons, and specializes in all areas of reconstructive bariatric plastic surgery following extreme weight loss, endeavoring to help patients look and feel better in their skin. These procedures typically include tummy tuck, brachioplasty (arm lift), thigh lift and liposuction. If you have undergone successful weight loss and would like to find out more about plastic surgery to enhance your appearance, please contact our practice today.
Post Weight Loss Surgery | Post Bariatric Plastic Surgery
Although massive weight loss surgery (bariatric surgery) can help an individual meet some of his/her weight goals, excessive amounts of hanging skin may remain. This can create the need for excess skin removal surgery. Dr. Mele can perform a combination of Body Contouring Procedures to diminish the appearance of excess skin.
At Dr. Mele's practice, patients may anticipate a comfortable and rewarding experience. He and his staff will be attentive to your needs, listen to your cosmetic surgery concerns, and individualize a plan that directly meets your desired goals.
After bariatric surgery, even with diet and exercise, some people find themselves with loose, excess skin that is resistant to a regular healthy regimen. For these individuals, Dr. Mele may perform a combination of breast lift surgery ("mastopexy"), arm lift surgery ("brachioplasty") tummy tuck surgery ("abdominoplasty"), and/or thigh lift surgery. He may also perform liposuction ("lipoplasty") in order to remove excess fat deposits on specific areas of the body. Depending on your anatomy and cosmetic surgery goals, Dr. Mele will help to create a weight loss skin removal surgery that is right for you.
A premier plastic surgeon in California, Dr. Mele can perform weight loss skin removal on individuals who are in good health and have realistic expectations. You will find out if surgery after weight loss is right for you during an initial consultation.
To see some of the excellent work created by Dr. Mele, you may view before and after plastic surgery photos.
Patients Who Have Lost Weight Often Consider These Additional Procedures
A selection of the common skin tightening procedures utilized after weight loss are listed here. From head to toe they are:
Arm Lift Video Presentation
Breast Augmentation Video Presentation
Breast Lift Video Presentation
Breast Reduction Video Presentation
Face Lift (Rhytidectomy) Video Presentation
Gynecomastia Reduction Video Presentation
Liposuction Video Presentation
Mommy Makeover Video Presentation
Thigh Lift (Thighplasty) Video Presentation
Tummy Tuck (Abdominoplasty) Video Presentation