Wrinkle Reduction and Skin Care
While the defining characteristic of Plastic Surgeons is our mastery of Cosmetic Surgical Procedures, we also offer non-surgical and minimally invasive treatments to help mediate the signs of aging. The advantages of these types of procedures include:
Fast Results: Maybe not instant gratification, but faster results than traditional surgical procedures.
Minimal Downtime: Injections are often not noticeable. They can cause mild local swelling and bruising, but when it happens, it tends to clear quickly with a little ice and elevation.
Quick Recovery: Treatments with injectables do not usually require significant alterations in our daily activities.
Lower Cost: Smaller problems can be corrected for lower costs with fillers. As wrinkles become deeper and more numerous, surgery becomes more cost effective.
Predictability: Treatments can be repeated with predictable results and recovery, making planning ahead easier.
Wrinkle Reduction with Injectables Presentation
Wrinkle Reduction with Dermal Fillers Before and After Photos
1 - facial wrinkle reduction
2 - facial wrinkle reduction
3 - facial wrinkle reduction
4 - facial wrinkle reduction
5 - facial wrinkle reduction
6 - facial wrinkle reduction
7 - facial wrinkle reduction
8 - facial wrinkle reduction
9 - facial wrinkle reduction
10 - facial wrinkle reduction
11 - facial wrinkle reduction
12 - facial wrinkle reduction
13 - facial wrinkle reduction
14 - facial wrinkle reduction
15 - facial wrinkle reduction
16 - facial wrinkle reduction
17 - facial wrinkle reduction
18 - facial wrinkle reduction
19 - facial wrinkle reduction
20 - facial wrinkle reduction
21 - facial wrinkle reduction
22 - facial wrinkle reduction
23 - facial wrinkle reduction
24 - facial wrinkle reduction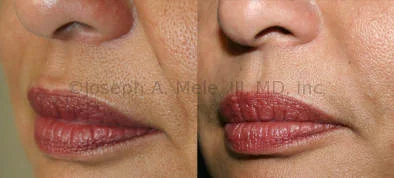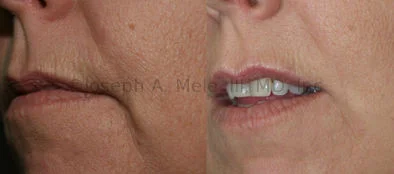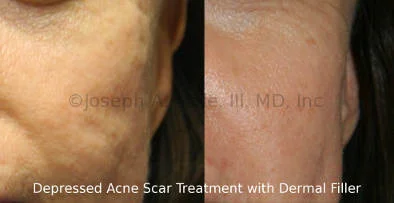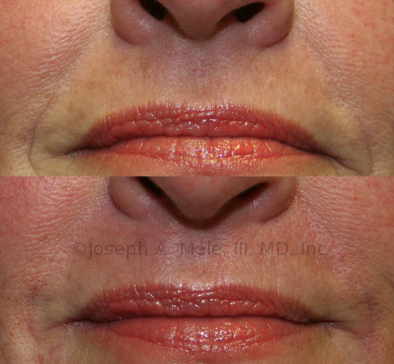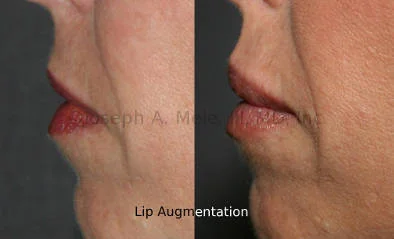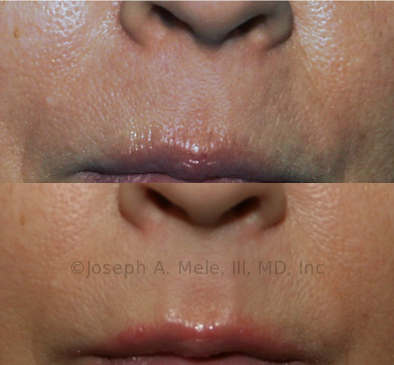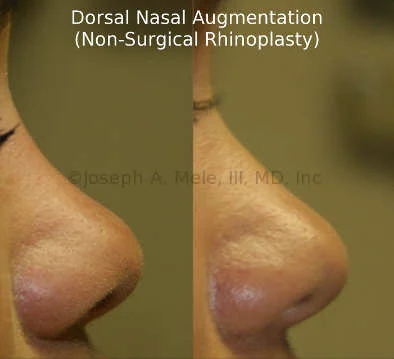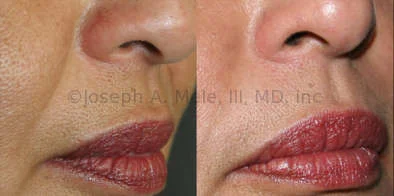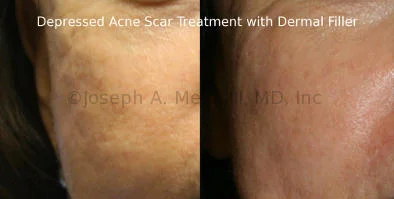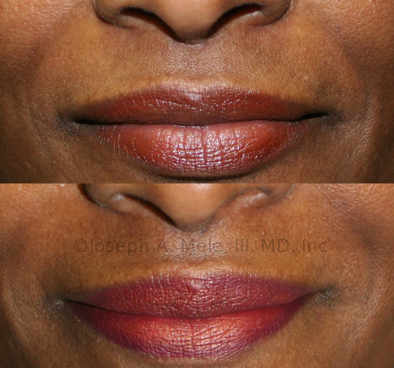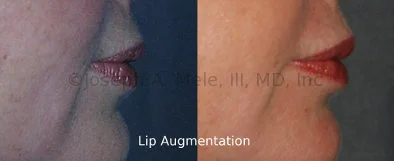 Injectables That Add Volume – Fillers and Plumpers Presentation
Dermal Fillers, Wrinkle Reducers and Skin Plumpers
The original off-the-shelf filler was Collagen, but is has been replaced by better, softer and longer lasting options like Hyaluronic Acid, Calcium Hydroxyapatite, Fat Grafts and Dermal Grafts. More detailed information about these modern day wrinkle reducers is available below.

Hyaluronic Acid and other injectable fillers can give our patients a more youthful appearance at our San Francisco Bay Area Plastic Surgery Clinic. Aging seems inevitable – sunlight, stressful living, the relentless march of time, all of these eventually cause fine lines and wrinkles to form around the eyes and mouth or across the forehead. Thanks to modern science, however, we no longer have to live with the inevitable.

Dr. Joseph Mele offers a full line of injectable fillers – including hyaluronic acid based filler like Restylane®, Juvederm® and Restylane® Lyft (formerly Perlane®) and calcium hydroxylapatite based fillers like Radiesse®. Dermal and fat grafts are also available at our cosmetic surgery practice for longer lasting results. The hyaluronic acid and calcium hydroxylapatite injections are high quality, brand-name fillers, which help smooth out unsightly lines and return the face to a younger look.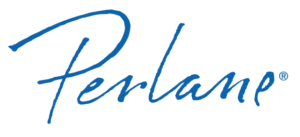 Injectable fillers allow for rapid results, usually with minimal downtime. The wrinkles are literally filled, with immediate improvement. But, dermal fillers do not just fill. Fillers provide structural support to the skin, reinforcing it and decreasing the folding that occurs with normal facial motion. Modern fillers also promote collagen growth, leading to longer lasting results.
New fillers and formulations are always evolving. In fact, Perlane® has changed its name to Restylane Lyft®.
Types of Injectable Dermal Fillers
Collagen® The original injectable filler was Collagen®. It was developed in the 1970's right here in the San Francisco Bay Area by researchers at Stanford University. Further development by the Collagen Corporation produced Zyderm® and Zyplast®, the first collagen implants. Collagen® was hugely successful, as it was the only product of its type for decades. Most patients tolerated the products well, but often there was dissatisfaction with its longevity (one to three months). The original Collagen® was derived from bovine collagen. Due to slight differences in the bovine collagen's structure, 1-3% of patients would develop an allergic reaction. A small skin test was required, four weeks prior to the first Collagen® treatment, to avoid treating sensitive patients, and causing a larger allergic reaction on the face.
Hyaluronic Acid (Restylane®, Juvederm® & Perlane®) Collagen has been replaced by Hyaluronic Acid (HA) as the filler of choice, for several reasons:
Extremely low risk of allergic reactions
No need for a skin test and waiting period
Longer lasting results (three to twelve months)
Softer feel, especially important for lip augmentation
No need to over correct (over plump)
HA is a clear gel not bright white like Collagen
Softer HA gel is more forgiving and easier to inject
You may know Hyaluronic Acid (HA) by its brand names: Restylane®, Juvederm® and Perlane®, to name a few. Like its predecessor, collagen, HA is a naturally occurring component of our skin and joints. The main reason HA replaced collagen is because it lasts longer. For lip augmentation, Hyaluronic Acid products provide superior results from the onset. Whether your goal is to increase the size of your lips, or you are simply trying to reduce lip lines and migrating lipstick, HA's give a longer lasting and softer result. Hyaluronic Acid fillers are soft but tough, and can also be used for the treatment of moderate to deep lines of the face.

Radiesse® is another dermal filler currently available. It is made of another substance naturally found in the body, small spheres of calcium hydroxylapatite. These tiny, bone-like crystals cause your body to react, and wall them off with your own collagen. The longevity of Radiesse® is about the same as the HA fillers, but since individual results can vary, one product may last longer than the other for an individual. Radiesse® can give a firm result, and is best used for treating the deeper lines that extend from the sides of the nose to the corners of the mouth. Radiesse® is not usually used for lip augmentation for fear of firm nodules developing in the lips.
Fillers are used to temporarily fill facial lines or to create fuller lips. It is unlikely that we will ever truly have a permanent filler. As we age, our lips atrophy and our facial lines get deeper. With the progressive atrophy, more volume is required to maintain the desired results.
Wrinkle Correction Videos
Dermal Fillers for Lip Augmentation
For additional information on lip augmentation, visit our Lip Augmentation page. More lip enhancement information, and lip augmentation before and after pictures, are available on Dr Mele's San Francisco Plastic Surgery Blog here: Lip Augmentation San Francisco (Lip Enhancement).
Surgical Dermal Fillers
For those looking for a longer lasting solution, Dr. Mele also offers dermal/fat grafting surgery. Several specialized procedures are available:
Dermal Grafting – Dermal grafting remains the gold standard for treating deep facial lines and lip augmentation. No foreign materials are necessary. A piece of your skin is carefully prepared and fashioned into a custom implant to match the desired correction. Skin can be obtained from other procedures where skin is normally removed (Facelift, Breast Lift, Tummy Tuck, etc.), or discretely removed from hidden areas or even from previous scars. During the procedure, Dr. Mele makes small incisions, and then gently inserts custom-formed subdermal implants within the lips. Proper placement of incisions provide discreet access that heals quickly. These types of procedures require sterile technique, and are often performed in an accredited surgery center to enhance a quick recovery.
Fat Grafting – Fat can also be used as a filler for facial wrinkles. Fat removed by Liposuction can be prepared for injection. The fat is used like any other filler to add volume. Care must be taken to inject long thin rows of fat cells to increase the likelihood that the fat grafts will take. If the fat graft does not take, volume will be lost, and it is possible that firm nodules may result. With the advent of reliable Hyaluronic Acid (Restylane®, Juvederm® & Restylane Lyft ® formerly Perlane®) and the success of dermal grafting, fat grafting to the lips has become less popular, but it is still helpful for adding volume to the face, for deep facial wrinkles and to correct traumatic indentations elsewhere on the body.
Stem Cell Grafting – Recently, it has been suggested that stem cell enhanced fat grafts will enhance fat graft survival and decrease the risk of calcified nodules forming. Early work is encouraging, but what is not often disclosed is that all fat grafts are high in stem cells. More stems cells are found in fat than in bone marrow. It is unclear if adding additional stem cells will have the desired effects, and the long term consequences of depositing the stem cells are not yet known.
To find out more about your dermal filler options, consider calling (925) 943-6353 and scheduling a consultation appointment, or contact Dr. Joseph A. Mele for more information.
Botulinum Toxin – BOTOX® Cosmetic, Dysport®, Xeomin® and more to come
An excellent complement to injectable fillers or cosmetic surgery, botulinum toxin injections are a safe and proven method of dramatically reducing the appearance of unsightly wrinkles and expression lines.
Botulinum Toxin Presentation (BOTOX® Cosmetic)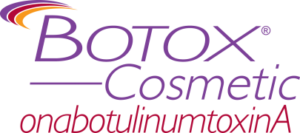 The first FDA approved botulinum toxin available in the US was BOTOX® Cosmetic, while the first botulinum toxin to market in Europe was Dysport®. The end of 2011 marked the arrival of Xeomin®, and more have followed.
BOTOX ®Cosmetic, Dysport® and Xeomin® are currently FDA approved for the reduction of frown lines, the eleven's. The frown lines are the vertical wrinkles that appear between the eyebrows when we frown, concentrate or squint. Treatments for frown lines are currently available at Dr. Mele's office.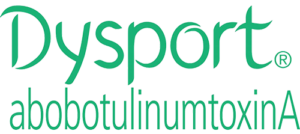 BOTOX® Cosmetic, Dysport® and Xeomin® are refined, purified botulinum toxin. While the chemical structures are slightly different, the overall effects are about the same. Other manufacturers are seeking approval for the production of their own botulinum toxins, and it remains to be seen how well they work. Dramatic differences
Botulinum toxin is not the same as the bacteria that causes botulism. It is a protein produced by the bacterium Clostridium botulinum. When injected into the skin, the protein works to relax facial muscles and smooth pinched lines. Botox injections are highly effective. Unfortunately, the effect fades, typically in four to six months.

Fortunately, BOTOX® injections can be repeated, allowing you to maintain a glowing, youthful appearance. To find out if BOTOX® Cosmetic treatments are right for you, please contact our office.
Chemical Peels
Chemical Peels come in many flavors. From superficial light chemical peels with minimal down time to deep chemical peels that can completely resurface the skin. Chemical peels are a highly effective way to rejuvenate blemished, sun damaged, wrinkled, or old and tired looking skin. During the peel, a carefully formulated solution is applied to the face to peel away the outer damaged layers of skin and uncover the smooth, new skin beneath. Our practice offers a wide array of chemical peel solutions, from light alpha hydroxy skin care options to deep TCA and phenol peels.
Chemical Peels Presentation
Light Chemical Peels
Light Chemical Peels are often available for home use, and somewhat strong chemical peel are available at our practice. Light chemical peels require regimented use to maintain their maximum effect. Some are designed for daily use, others monthly.
Moderate to deep chemical peels can provide longer lasting results, but also require careful, experienced, hand crafted administration, that should be adjusted for individual variations in skin types. Deeper chemical peels should only be performed under medical supervision. To learn more about our specific chemical peels, please read on, or contact our practice today.
Deep Chemical Peels – TCA Chemical Peel
TCA, which stands for trichloroacetic acid, is usually chosen for medium-depth to deep peels and is excellent for treating surface wrinkles, moderate blemishes, and mild skin discoloration.
A single treatment is sufficient to remove fine lines and dramatically improve skin tone, color, and freshness. For even better results, the treatments can be repeated every three to six months as desired. The peel can be varied in concentration and application technique for effect and for skin type. TCA chemical peels are hand-crafted peels, and they are extremely practitioner dependent. When used properly, TCA peels can be adjusted to the normal variations in skin found on different parts of the face.
Unlike light chemical peels deeper chemical peels require a recovery period. Most patients will peel vigorously during the three to four days after application, and most are healed in a week.
To find out more about TCA chemical peels, please contact us today.
Deep Chemical Peels – Phenol Peel
Phenol chemical peels provide the deepest chemical peels available. Phenol is extremely effective in removing deep facial wrinkles, seriously blemished or sun-damaged skin and superficial acne scars. Phenol peels produce dramatic results that can last decades, requiring no follow-up treatments. However, because this type of peel can permanently lighten the treatment area, it is not recommended for all skin types. A phenol peel will also require longer healing time than other more superficial types of peels. If you are interested in learning more about phenol peels, please contact our practice.
Skin Care Products
Our skin protects, nourishes, and purifies our body. It's our buffer against the environment, and the first thing to show signs of daily wear and tear. Don't you owe it to your skin to take the best possible care of it you can? Using sunscreen and smoking cessation are two great ways to help protect your skin. Daily moisturizers help maintain the integrity of the skin. Alpha hydroxy acids (AHA's) help to remove the dead skin cells from the surface of the skin, while Retin-A, a vitamin, supercharges the base layer and promotes new skin growth. Skin care is a good adjunct to plastic surgery.
Laser Skin Resurfacing
Laser skin resurfacing harnesses the power of advanced laser technology to lift away layers of lined or damaged skin and leave behind beautiful, fresh skin. The cosmetic procedure is safe and effective for treatment of wrinkles, acne scars, age spots, sun damage, and other blemishes. Laser skin resurfacing can also be performed in conjunction with other cosmetic surgery procedures such as blepharoplasty or facelift. Newer non-ablative lasers require minimum downtime, and allow for more gradual correction. To find out if laser skin resurfacing is right for you, please contact our office today.
Laser Peels Presentation